Corporate Event Entertainment
Perhaps no event is more challenging to a good entertainer than a corporate function. As an event planner, are you criticized after every event, "We didn't like the music. The DJ was no good. The party was boring." It is a often a thank-less job you perform, and no matter what you do or how good the entertainment is, some people will never be satisfied. "They didn't play enough slow songs. The music was too loud. He didn't play anything I liked." Does this sound familiar?
People who work together do not necessarily socialize together. Small groups will interact, but usually not the entire company as one, and that is the dynamic that a professional entertainer must work with, and overcome. Our unique on-line planning tools allow you, the employees or a committee to develop a timeline, order of events and even create a music request list on-line in advance. By offering this feature, we can guarantee we will be prepared to play specific requests your guests might have enabling us to meet a wide range of musical tastes.
Because each corporate event is individual and unique, our pricing is customized for each performance. While our pricing structure is comparable to our competitors, our service goes above and beyond the expectations of your management, staff, and clients.
Platinum DJs serves the entire Philadelphia/Delaware Valley Region, South Jersey and Delaware Markets, the  Lehigh Valley to South Jersey, Bucks County and Lambertville/New Hope and beyond- often with no travel fee. For customized corporate pricing information or to discuss your event in more depth, please feel free to contact us today.
"You can offer the best quality product, the best service, or the lowest price. To be successful, you must decide in which two of these areas you will excel. For no business can succeed by trying to do all three."

-Randy Bartlett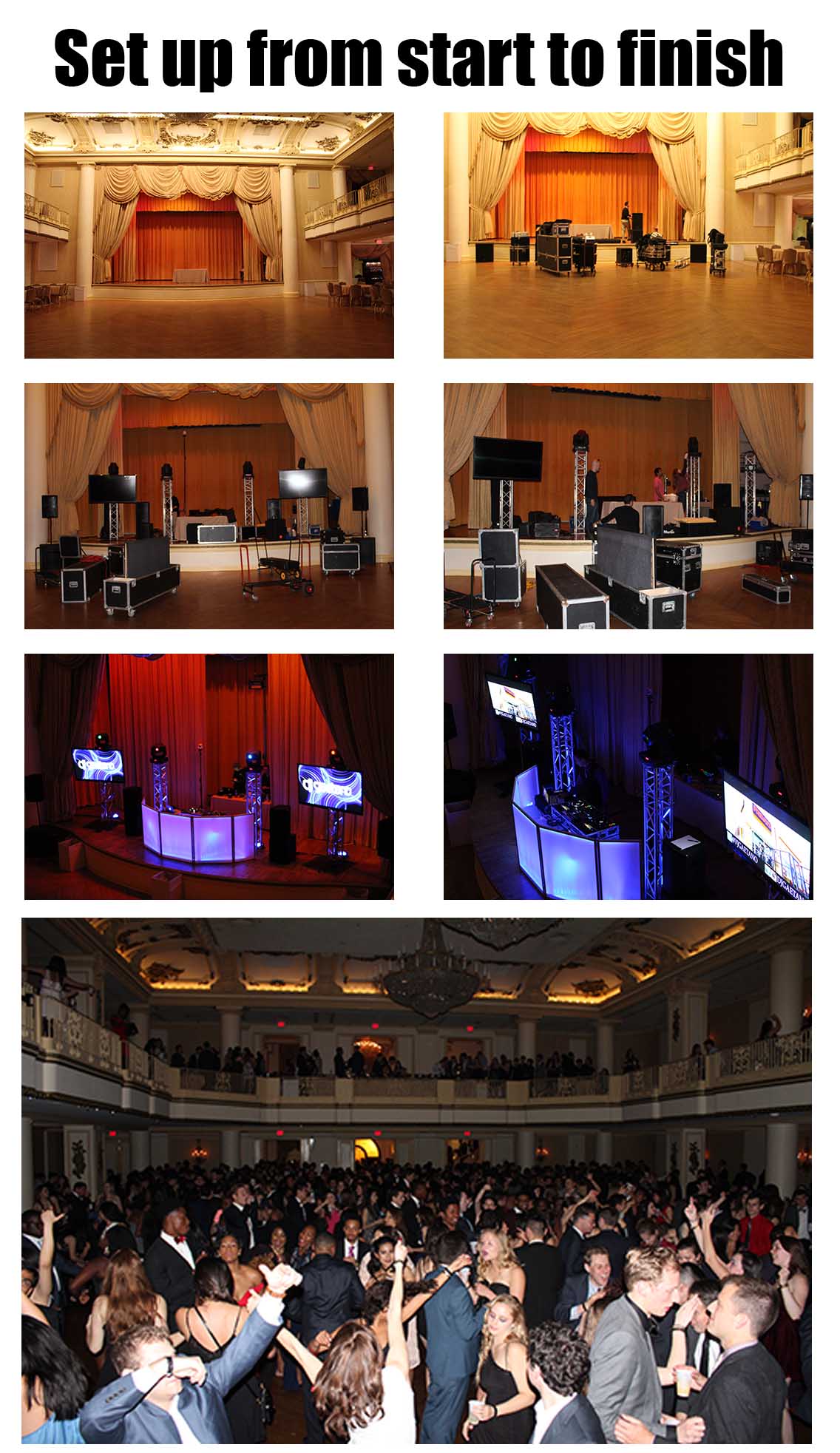 Let's start planning your next corporate event.
Call right away. 610.636.0447 or 610.409.8757